INTERNATIONAL LIFE INSURANCE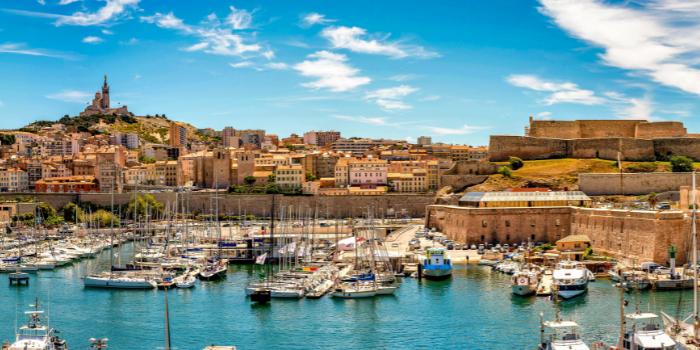 For most UK residents, purchasing life insurance is relatively simple. However, for those living and/or working abroad, obtaining life insurance can be complicated and expensive.
Certain UK providers and offshore insurers offer cover for people who travel globally, especially for longer periods of time, and those who live abroad. However, placing cover for non-residents in the UK market is not always straightforward – it requires care, expertise and knowing when to go to offshore markets.
It's important to understand that international liquidity planning isn't limited to life insurance. It's a complex mix of insurance, estate, legal tax and financial planning combined with the intricacies of family dynamics. In our experience, many international clients have business interests that need looking after as well.
Getting your clients' affairs in order in this complex landscape requires a professional with a well-rounded background and unique ability to problem solve. That's where we at John Lamb come in.
OUR INSURANCE SOLUTIONS FOR NON-UK RESIDENTS
Did you know that in addition to cover for our UK resident and domiciled clients, we offer insurance solutions for clients in a number of other situations?
Non-doms, wherever resident
Non-UK residents
British citizens (from birth or naturalised) resident abroad
Those with complex travel patterns (international entrepreneurs and professionals)
Clients with multiple international residencies.
Our service is more all-encompassing than simple life insurance policies. We offer broader liquidity management using life insurance and trusts (or other suitable structures) to  address both international risks and UK risks e.g. UK inheritance tax exposure and UK debt.
We also offer a range of business protection options suitable for business owners, including relevant life (UK businesses only), key man cover, shareholder protection and business succession planning solutions.
WHY CHOOSE JOHN LAMB FOR YOUR INTERNATIONAL INSURANCE SOLUTION?
1)   It's one of our specialisms
Here at John Lamb, we're lucky to have Michelle Cartwright taking care of our international clients and advising them on their insurance needs. Michelle has a wealth of experience and training (insurance, estate and financial planning) and has placed significant insurance cover for a broad range of high net worth and ultra high net worth clients based in the UK and abroad.
She has an in-depth knowledge of insurance products available in the UK and international markets and how to access them on behalf of clients. She also has a network of contacts able to assist clients with their legal and tax planning as well as structuring requirements.
Here are a few examples of situations where we have been able to deliver international insurance solutions that meet our client's objectives in an efficient and flexible manner.
A global executive resident in the Middle East recently purchased a UK home resulting in debt and potential IHT liabilities of £20m. Despite having a very complicated travel pattern, we were able to achieve significant savings for this client by securing UK rates for him. Working with his advisers and the insurers, we devised an alternative structuring plan that would ensure the policy proceeds are outside the scope of UK inheritance.
A British couple resident in Monaco required £40m of IHT cover for a short term while they finalised their UK estate and tax planning objectives. A reviewable whole of life policy on a joint life second death basis provided them with the flexibility required for a reasonable premium.
A Russian couple resident and non-domiciled in the UK required short-term cover of £24m as eventually they plan to leave the UK and liquidate their UK situs assets. Although a 10-year term option on a joint life second death basis was available, we found an offshore reviewable whole of life policy that was significantly cheaper and provided 10 years of cover at a fixed premium similar to a term policy but with the benefit of more years of cover should their plans change. The offshore nature of the policy also met their remittance planning requirements and qualified as excluded property.
We are in the process of obtaining an additional £60m of 20-year term IHT cover in the US market for UK trustees who have already maxed out the UK market capacity to the tune of £90m (which we placed a year ago).
We have extensive experience managing complex medical issues, risky hobbies, frequent travellers and placing large sums assured (£1m to £100m+). Our in-house underwriter will help navigate the world of insurance underwriting, whatever your client's individual health and vocational profile. Our approach to underwriting has also delivered consistent and beneficial underwriting outcomes for our customers and as such the majority of our policies have been accepted without any medical loading.
2)   We're a family business
We know that international clients often do business as a family. As a small family-run firm ourselves, John Lamb has a unique capability and empathy when it comes to helping families. We've been working with individuals and their families for over 60 years, helping them to manage their liquidity needs and protect their wealth through the generations.
Families enjoy working with us and recently we received a referral for our largest family to date – over 40 members. While others might baulk at the task, we welcome opportunities where we can add significant value and deliver the best outcome for individuals and their families.
3)   Our bespoke service
We offer a bespoke advice and planning service for our clients. Individuals and families faced with a number of financial risks appreciate our ability to secure appropriate solutions to meet their objectives.
Wherever possible, we will meet with the relevant parties in person. We will take the time to gather essential information to fully understand our clients' financial background and situation. This ensures any product recommended is suitable, appropriate and sustainable. As we are able to address both their personal and business insurance needs, we can keep the whole process as smooth as possible with minimal paperwork.
Our ongoing service includes assistance with claims, annual reviews and updates so you can be confident you always have the right cover in place.
To find out more about our international insurance offering, please call 0207 633 2222 to speak to Michelle, or email [email protected].
Other Insights
Slavica Smith
"It is important that advisers can approach the whole market" Hazardous pursuits encompass a broad range of high-intensity activities that often involve elements of speed, height, and exposure to challenging environments. Many of these pursuits [...]
Slavica Smith
Research suggests that confusion around life insurance is one of the reasons fewer millennials are buying policies compared to previous generations. Long-winded questionnaires and the possibility of medical screenings add to the complexity. It is [...]
Slavica Smith
At the end of their lives, your clients are likely to want to bestow a significant amount of their wealth and assets to their family. If they have accrued a sizeable estate, their beneficiaries might [...]