JOHN LAMB HILL OLDRIDGE IN THE PRESS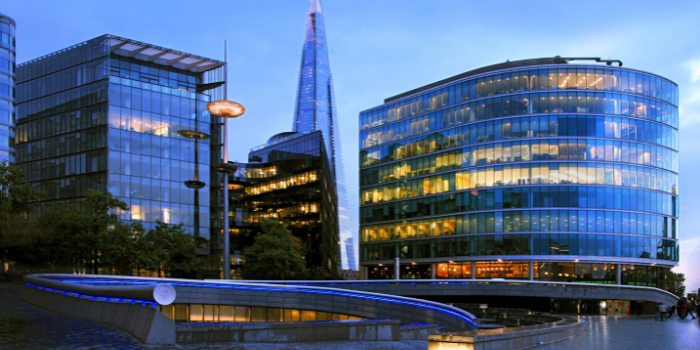 This has been a transformative year for our business and I wanted to take the opportunity to highlight some of our news coverage and the activities that the team have been up to since the start of the year.
Unlike others in our industry we kept working through lockdown and all that COVID-19 has thrown at us. We have taken pride in the fact that we have continued to provide the same level of advice and service our clients expect.
We are very aware that our clients' personal needs don't sit still just because we are not in an office together or having to socially distance; technology has enabled us to stay on top of our brief.
JOHN LAMB FINANCIAL SOLUTIONS MERGED WITH HILL OLDRIDGE
As you may be aware, in July, John Lamb Financial Solutions merged with Hill Oldridge, the UK's foremost life assurance adviser to families and landed estates. This has resulted in an enhanced team able to provide you with a greater depth of expertise and experience in our specialist areas of equity release, life insurance underwriting and broking.
We are now regarded as the life insurance broker of choice due to our in-depth technical expertise and reputation for excellence in all areas to do with trusts, policies and markets. Our growth and expansion reflects the firm's credibility and trust in the market and now, more than ever, we recognise how important this is to the intermediary community.
IN THE PRESS
Our Broking Director, Paula Steele, has been vocal on a number of relevant industry topics this year ranging from misperceptions around equity release, to the impact of the Budget on land owners, entrepreneurs and overseas property investors, and the challenges facing landed estates as revenue streams dry up.
A selection of press coverage on these and other topics are below for your information.
EQUITY RELEASE ENQUIRIES ARE ON THE RISE
We have also seen a marked increase in enquiries regarding equity release during 2020 as people have turned to us for bespoke, detailed technical advice and guidance around ER and, for example, its interplay with IHT and later life planning considerations.
In the first quarter of this year, homeowners took out over 45,000 equity release plans, up 16% on the same period two years earlier. In addition, £1.06bn of property wealth was accessed, up 14% from £936m a year earlier, according to Equity Release Council.
If you would like to discuss any of your clients' needs please do get in touch.
Other Insights
Slavica Smith
"It is important that advisers can approach the whole market" Hazardous pursuits encompass a broad range of high-intensity activities that often involve elements of speed, height, and exposure to challenging environments. Many of these pursuits [...]
Slavica Smith
Research suggests that confusion around life insurance is one of the reasons fewer millennials are buying policies compared to previous generations. Long-winded questionnaires and the possibility of medical screenings add to the complexity. It is [...]
Slavica Smith
At the end of their lives, your clients are likely to want to bestow a significant amount of their wealth and assets to their family. If they have accrued a sizeable estate, their beneficiaries might [...]