KEN MAXWELL APPOINTED AS DIRECTOR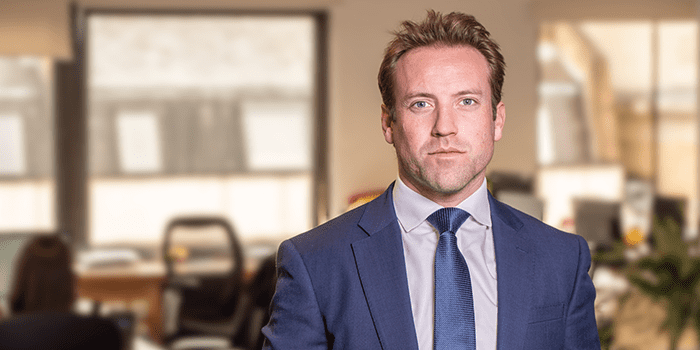 John Lamb Hill Oldridge is delighted to announce that they have expanded the Board of Directors with Ken Maxwell being appointed as Director.
Since joining John Lamb Hill Oldridge in 2018 Ken has been at the forefront of the company's development as we look to ensure that we are here for our clients and other professionals both now and in years to come.
John Lamb Hill Oldridge's Managing Director, Alex Gibson-Watt said of the appointment "Ken has been an invaluable member of the team throughout his career with us and has taken on an even more significant role within the business since our merger with Hill Oldridge in August 2020. Ken's experience and knowledge of both our company and the industry brings a great strength to our business and I am delighted to see him joining the board and driving the company forward. His input will be hugely significant as we plan the next phase of the business' growth."
Ken is consistently recognised by our clients as a committed, highly valued and an extremely capable broker, he has successfully handled many complex and challenging mandates. His promotion reflects his professional expertise, quality of service and team spirit.
Ken said of his appointment "I am delighted to have joined the Board of Directors and look forward to further assisting the business on a strategic level and pushing the company forward. The merger of John Lamb Hill Oldridge has created a stronger and larger team further enabling us to support our professional contacts and clients with their life insurance needs. The pandemic presented its challenges and I have been very impressed with how well the team has adapted to the ever-changing environment."
Other Insights
Slavica Smith
"It is important that advisers can approach the whole market" Hazardous pursuits encompass a broad range of high-intensity activities that often involve elements of speed, height, and exposure to challenging environments. Many of these pursuits [...]
Slavica Smith
Research suggests that confusion around life insurance is one of the reasons fewer millennials are buying policies compared to previous generations. Long-winded questionnaires and the possibility of medical screenings add to the complexity. It is [...]
Slavica Smith
At the end of their lives, your clients are likely to want to bestow a significant amount of their wealth and assets to their family. If they have accrued a sizeable estate, their beneficiaries might [...]