'Five reasons why people don't think life insurance is for them…and why they might be wrong' by Jacob Fay in COVER Magazine
Our broker, Jacob Fay, has recently published an article with COVER Magazine. COVER is the leading industry publication for life protection and health insurance.
In the article, Jacob identifies five of the most common misconceptions and objections about taking out life insurance cover. His insights can prove invaluable for advisers looking to address these concerns and provide their clients with the peace of mind they deserve.
Five reasons why people don't think life insuranFive reasons why people don't think life insurance is for them…and why they might be wrong
Jacob Fay, protection specialist at John Lamb Hill Oldridge, reviews five of the most common consumer misconceptions about, and objections to, taking out life insurance cover, and how advisers can address these concerns.
According to recent research[1], 71% of Brits fork out for a monthly subscription service such as Netflix or Amazon Prime – that's nearly twice the number that pay monthly premiums for life cover.
While 60% of UK adults agree that life insurance is important for looking after family, just 35% currently hold a policy. One third of those without cover cited cost as the reason.
Clearly insurance myths persist, but professional financial advice can educate clients by busting the most prevalent myths and breaking down client objections, replacing them with the peace of mind that comprehensive cover provides.
Here, we take a look at five of the most common objections clients have to life insurance and how you can handle them.
Life cover costs too much
One of the main reasons Brits forgo life insurance is because they believe it is prohibitively expensive, although if you ask them to estimate the cost of cover, it's always significantly more than the reality.
With multiple providers to choose from, a financial adviser can help clients to shop around, finding the right cover for them.
Not only is exploring the whole market important, but a key part of a financial planner's role is to find solutions to match their client's budget. This might mean that careful calculations are required.
For example, a portfolio of inheritance tax protection incorporating three £1 million policies over different terms (to ages 80, 85, and 90, say) will be cheaper than a single policy covering the full £3 million to age 90.
Stepped cover could be used where clients intend to gift assets out of their estate in the future.
A financial adviser can help find the correct level of cover at a cost that aligns with their client's needs and budget.
My medical history means I'm uninsurable
Not only will different providers offer different levels of cover at varying costs, but different underwriters will also have their own views and responses to the same medical history.
Clients may think that a past or underlying condition, makes them uninsurable but that might not be the case, even if they have been refused cover previously.
It's important to remember that not all illnesses have a bearing on life insurance. Even cover with a medical loading can be adjusted to match a client's budget.
Healthy people don't need life cover
It's easy to underestimate the importance of life insurance when you're young, fit, and healthy. But this is exactly when cover is likely to be cheapest, and the unexpected can happen at any time.
Clients making gifts as part of their estate planning might be confident that they will survive for another seven years after making their gift, but why take that risk when protection is so inexpensive?
For negligible cost relative to the gift, you can ensure that any inheritance tax (IHT) liability will be fully covered if the donor unexpectedly dies.
This gives loved ones peace of mind and allows the gift to be given with no potential IHT strings attached.
Insurance companies are just there to make a profit
Handing over a premium each month to cover a future no-one wants to think about isn't easy. Especially if insurance companies are perceived as big businesses, out only to make a profit, and that they might not pay out anyway.
But clients that aren't taking out cover are effectively self-insuring, posing themselves an important question: "What would I be willing to sell to cover the cost of not being insured?"
Asking clients if they'd be willing to sell a property, some treasured artwork, or even a family heirloom to pay an inheritance tax bill, can help to make a life insurance payout seem worthwhile.
It's also crucial that clients understand (as advisers do) that profitable insurers are stable insurers. Providers might be big businesses seeking to make a profit, but a thriving and stable industry is essential for policies to be reliable – in 2021, a massive 98% of claims were paid out[2].
I already have workplace cover
Many workplaces offer life cover and other benefits, but employees would be wrong to think this cover will suffice.
Workplace cover is reliant on employment – when employment ceases, so does the cover. And as we know, the likelihood of needing cover increases as we get older.
A client holding workplace life insurance is effectively betting on themselves dying before retirement age of 67. After that age, they will be forced to take out more expensive cover, exactly when they need it most.
Not only is the personal market likely to provide much better terms when clients are younger, but additional benefits (e.g. income protection) are likely to be of a higher standard, if taken out via the personal market.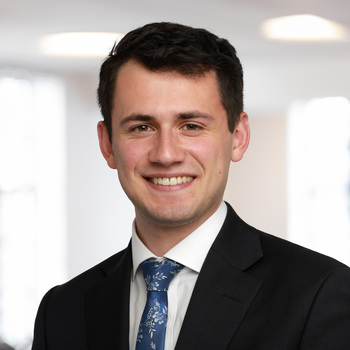 Article published in COVER Magazine, June 2023 
Other Insights
Slavica Smith
"It is important that advisers can approach the whole market" Hazardous pursuits encompass a broad range of high-intensity activities that often involve elements of speed, height, and exposure to challenging environments. Many of these pursuits [...]
Slavica Smith
Research suggests that confusion around life insurance is one of the reasons fewer millennials are buying policies compared to previous generations. Long-winded questionnaires and the possibility of medical screenings add to the complexity. It is [...]
Slavica Smith
At the end of their lives, your clients are likely to want to bestow a significant amount of their wealth and assets to their family. If they have accrued a sizeable estate, their beneficiaries might [...]