'Female entrepreneurs in the private client industry' by Alex Gibson-Watt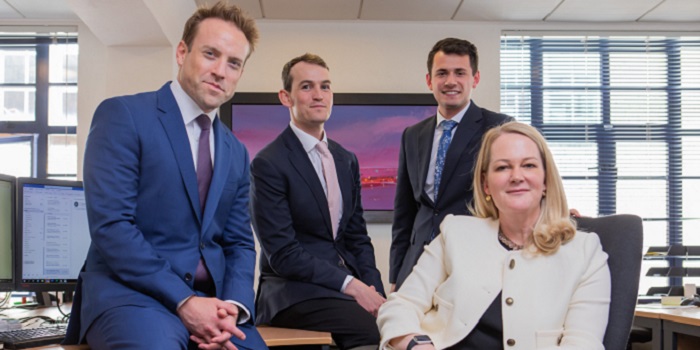 The private client industry has a reputation for being male dominated, however there are many, very successful and entrepreneurial women at the forefront of the industry who are driving change despite there still being some way to go before we reach equity.
In 2022, for the first time, the number of companies established by all-women teams outstripped male-led companies1. Yet women remain astoundingly under-represented in the private client industry. Thus, the industry can and should do far more to promote entrepreneurial women as future leaders. Women are known to be highly receptive to concepts such as wealth strategising, family governance and legacy planning, which are all key areas for the industry.
The industry can aid a positive evolution by assuming a role that champions female entrepreneurs. Issues that we can and must address include:
The gender pay gap; nationally the financial services pay gap is 22.5% versus the national average pay gap of 9.7%2.
Funding; Statistics show that for every £1 of venture capital (VC) investment in the UK, all-female founder teams get less than 1p, all-male founder teams get 89p and mixed gender teams get 10p.₃
Care giving; approximately 66% of primary care givers in the UK are women and childcare can be costly, time consuming and stressful.
Mentoring; female entrepreneurs need more visibility with more senior women and men assuming the role of mentor.
I am aware that my opinions here are not revolutionary. I'm simply drawing on certain themes and feel strongly that we need to see greater participation in the space from women in senior roles. This will help achieve an increasingly virtuous circle where more women feel welcome and empowered within our industry to serve the needs of all clients with knowledge, empathy and, I hope, in a manner that is positive for the long-term growth of the sector.
Research cited by The Rose Review
The Financial Times
British Business Bank
Author: Alex Gibson-Watt, Managing Director at John Lamb Hill Oldridge
____
John Lamb Hill Oldridge | The UK's Foremost Specialist Protection Adviser
Other Insights
Slavica Smith
"It is important that advisers can approach the whole market" Hazardous pursuits encompass a broad range of high-intensity activities that often involve elements of speed, height, and exposure to challenging environments. Many of these pursuits [...]
Slavica Smith
Research suggests that confusion around life insurance is one of the reasons fewer millennials are buying policies compared to previous generations. Long-winded questionnaires and the possibility of medical screenings add to the complexity. It is [...]
Slavica Smith
At the end of their lives, your clients are likely to want to bestow a significant amount of their wealth and assets to their family. If they have accrued a sizeable estate, their beneficiaries might [...]