Family Income Benefit: a fantastic protection solution for divorcing clients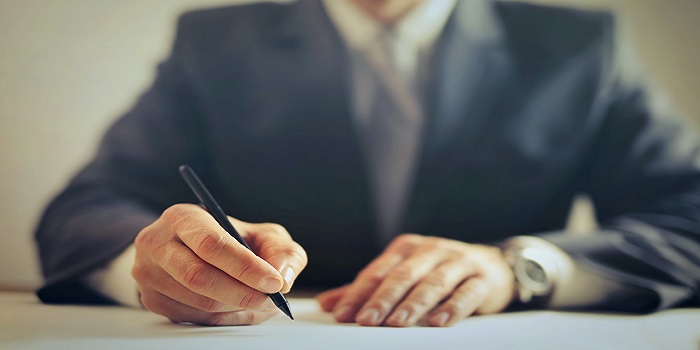 Family Income Benefit: a fantastic protection solution for divorcing clients
Divorce can have a significant impact on a family's financial stability, making it crucial to ensure that both parties involved, as well as any dependents, are adequately protected. But according to research shared by FTAdviser, only 3% of people going through a divorce seek professional financial advice.
This means that as a family lawyer, it may fall to you to help your client to understand their financial obligations such as child maintenance payments. They will want to make sure that their children receive financial support until adulthood but may not know how they could ensure this continues if they were to die prematurely and their support is no longer possible.
Family Income Benefit (FIB) offers divorcing clients several unique advantages as a protection solution. In this article, we will explore three compelling reasons why FIB can be an excellent choice for individuals going through a divorce.
It's a cost-effective way to protect child maintenance payments
Child maintenance payments are a vital aspect of divorce settlements, ensuring that the children's financial needs are met. However, unexpected circumstances, such as the untimely death of the paying parent, can jeopardize the continuity of these payments. Family Income Benefit provides a cost-effective solution to protect child maintenance payments.
FIB policies typically have lower monthly premiums compared to traditional life insurance policies. This is because FIB policies provide a regular income stream over a specific period, rather than a lump sum pay-out. By spreading out the benefit payments, the overall risk and cost to the insurer reduces throughout the contract, resulting in lower premiums for the policyholder.
This ensures that the children receive consistent financial support until the end of the maintenance period, usually when the child leaves school or the end of University. By providing a guaranteed income stream, FIB alleviates the worry of financial instability for both the receiving and paying party, allowing them to focus on rebuilding their lives after the divorce.
Monthly pay-outs are easier to manage than a large lump sum
With a traditional life insurance policy, the beneficiary receives a lump sum if your client passes away during the term of the policy. While this may seem helpful, the sum assured can sometimes be a significant amount, perhaps running into hundreds of thousands of pounds if not millions. These lump sums can be susceptible to mismanagement or dissipation over time. Family Income Benefit offers a more manageable alternative with its monthly pay-out structure.
By receiving regular income instalments, the family can effectively plan and budget for their financial needs. This ensures that the funds are used wisely and distributed appropriately to cover essential expenses such as education, housing, and healthcare. Furthermore, if the FIB policy is held in trust, your client can make stipulations about how the income is used. They could specify that the income is put towards school fees, for example, and this would require their ex-spouse to comply with the terms of the trust. The structured nature of FIB payments provides divorcing clients with greater financial control and stability, helping them navigate the post-divorce period more efficiently.
Avoids resentment issues about paying high monthly premiums for life insurance
During the divorce proceedings, your client may have already relinquished a considerable portion of their existing assets. As a result, they might harbour some resentment towards the idea of their ex-spouse receiving an additional lump sum, as typically happens with a conventional life insurance policy.
Opting for an FIB policy can help alleviate this resentment as the policy's beneficiary would receive an income instead of a substantial one-time payment. The purpose of this policy is to replace the child maintenance payments that your client is already providing to their ex-spouse, making it a more manageable proposition during an already tense period.
Start by talking to your client about the benefits of a family income benefit policy
FIB helps foster a more cooperative atmosphere during the divorce process, encouraging healthier negotiations and agreements. Ultimately, FIB provides divorcing clients with the peace of mind and stability they need to navigate their post-divorce lives successfully. Divorce is one of life's most stressful events, but helping your client to understand the options available to them could reassure them about the future. By explaining the benefits of the FIB policy, you can help your client to decide if it is the right solution for them.
Example quotes for a 40-year-old
The table below shows indicative costs for a family income benefit policy for a 40 year client, providing a monthly benefit of £8,333 (£100,000 per year) in the event of their death until the end of the term.
| | | |
| --- | --- | --- |
| Policy Type | Monthly Benefit | Monthly premium |
| Family Income Benefit – 10 Year Term | £8,333 | £33 |
| Family Income Benefit – 15 Year Term | £8,333 | £49 |
| Family Income Benefit – 20 Year Term | £8,333 | £60 |
Other Insights
Slavica Smith
"It is important that advisers can approach the whole market" Hazardous pursuits encompass a broad range of high-intensity activities that often involve elements of speed, height, and exposure to challenging environments. Many of these pursuits [...]
Slavica Smith
Research suggests that confusion around life insurance is one of the reasons fewer millennials are buying policies compared to previous generations. Long-winded questionnaires and the possibility of medical screenings add to the complexity. It is [...]
Slavica Smith
At the end of their lives, your clients are likely to want to bestow a significant amount of their wealth and assets to their family. If they have accrued a sizeable estate, their beneficiaries might [...]