COVID-19: YOU ARE NOT ALONE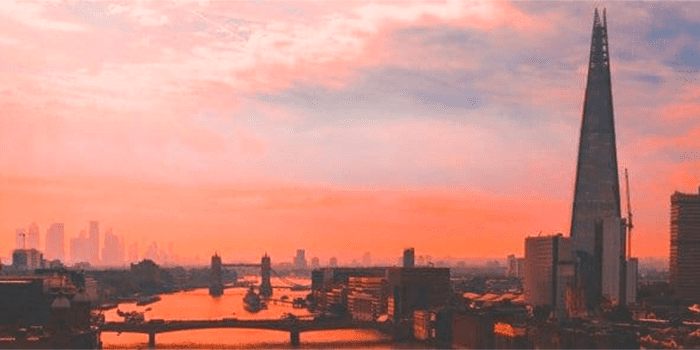 WE ARE HERE TO HELP
With the uncertainty and upheaval we all face due to the outbreak of COVID-19 (Coronavirus), I wanted to update you directly on the actions we are taking at John Lamb. Our firm's priority remains the safety and health of our clients and colleagues. Although this event is unlike any other, this is not the first time we have navigated a large, unpredictable market situation and we will meet this challenge together and will continue to be there, as we always have, for our clients.
John Lamb has already fully embraced flexible working policies and online services. As a result, taking the responsible decision to ask our teams to work from home is one that will not have an impact on our operational efficiency and we do not envisage any issues in supporting our clients and professional friends.
LIFE INSURANCE
Can life cover be obtained in the current climate?
Yes, the life cover market is still very much open for business. The current insurance market view is that this is a blip, all be it a painful one, and therefore the underwriting process remains relatively steady.
There are no changes to the initial underwriting process and the underwriting question sets.
However if any applicant discloses testing positive for Covid-19 they will be postponed until fully recovered.
Large cases are receiving extra scrutiny – and will be dealt with on an 'Individual Consideration' basis.
When can I make a claim on my Critical Illness cover and Income Protection?
Several insurers offer additional support to clients in the form of online and virtual GP services; if you would like more information about this do please get in touch
We understand the most critical illness policies will pay out if someone is on a ventilator for 10 days and some after 7 days.
If someone thinks they should be making a claim
Then the John Lamb Team are here to support people in this, if nothing else we are happy to discuss the likelihood of a claim being successful. As with all insurance claims the presentation of the claim can be important in terms of success.
EQUITY RELEASE
With current market volatility and particularly given the loss of value of equities, clients need to seriously consider the funding for their lives. This may not be the time to be continuing with withdrawals from pension arrangements or drawing down on ISAs or general portfolios.
Many clients will have a plan with regard to how they are going to fund their income needs but those plans may need to be reviewed, taking funds out of the equity and fixed interest market probably isn't the right thing to do but going on drawing down is arguably not the right thing to do either.
Clients may want to consider whether taking some of the equity out of their house through the Equity Release market to fund their lifestyles makes more sense.
We offer meetings at home, but for many clients this will be inappropriate and we can offer video calls instead.
WE ARE HERE TO HELP YOU
This week and the coming weeks will be challenging but please rest assured that The John Lamb Team remain here to help you and your clients.
All our team is working and will be operating video calls, whatsapp, phone and email. You will always be able to talk to someone.
STAY SAFE AND LET'S GET THROUGH THIS TOGETHER.
Alex Gibson-Watt, Managing Director
Other Insights
Slavica Smith
"It is important that advisers can approach the whole market" Hazardous pursuits encompass a broad range of high-intensity activities that often involve elements of speed, height, and exposure to challenging environments. Many of these pursuits [...]
Slavica Smith
Research suggests that confusion around life insurance is one of the reasons fewer millennials are buying policies compared to previous generations. Long-winded questionnaires and the possibility of medical screenings add to the complexity. It is [...]
Slavica Smith
At the end of their lives, your clients are likely to want to bestow a significant amount of their wealth and assets to their family. If they have accrued a sizeable estate, their beneficiaries might [...]