JULIAN HILL – IN MEMORIAM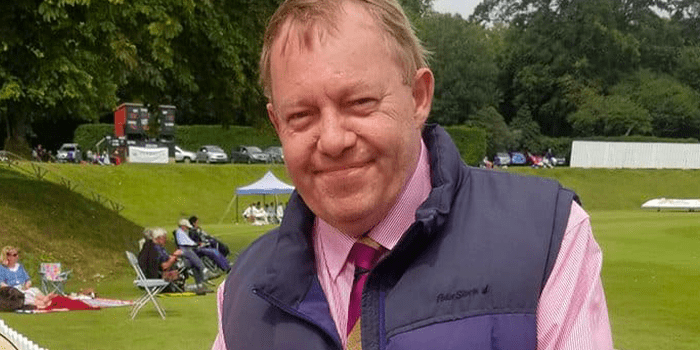 Julian Hill, who founded Hill Oldridge, passed away earlier this year. He will be sadly missed by all those who knew him.
REMEMBERING JULIAN HILL
by David Pollock
Julian left school in 1978 and, after a brief flirtation with accountancy, he quickly found his natural home in the world of insurance broking.  He first became involved with protection assurance at Richards Longstaff where he built a network of clients and connections, many of whom loyally followed him through a turbulent period in the late 1980s when the business he was working for changed hands on several occasions.
As a direct consequence, in 1992 Julian decided to branch out on his own and Hill Oldridge was formed, initially providing general financial advice, but latterly operating as a niche specialist protection assurance adviser.  At the time of Julian's death, Hill Oldridge was regarded as one of the premier firms for complex life assurance placements and acted for more than 80 landed estates and their families.
Julian was a larger than life character who never missed an opportunity to mix business with pleasure!  Whether hosting his business contacts at the Oval or entertaining the local professionals at VATs Wine Bar in Holborn, Julian was unfailingly courteous and engaging.  The warmth of the many tributes received from his clients after his untimely passing show that he was as much regarded for the outstanding quality of his work as for being a true gentleman in the very best sense.
Other Insights
Slavica Smith
"It is important that advisers can approach the whole market" Hazardous pursuits encompass a broad range of high-intensity activities that often involve elements of speed, height, and exposure to challenging environments. Many of these pursuits [...]
Slavica Smith
Research suggests that confusion around life insurance is one of the reasons fewer millennials are buying policies compared to previous generations. Long-winded questionnaires and the possibility of medical screenings add to the complexity. It is [...]
Slavica Smith
At the end of their lives, your clients are likely to want to bestow a significant amount of their wealth and assets to their family. If they have accrued a sizeable estate, their beneficiaries might [...]