The service and expertise of John Lamb Hill Oldridge has been celebrated at key awards and in the press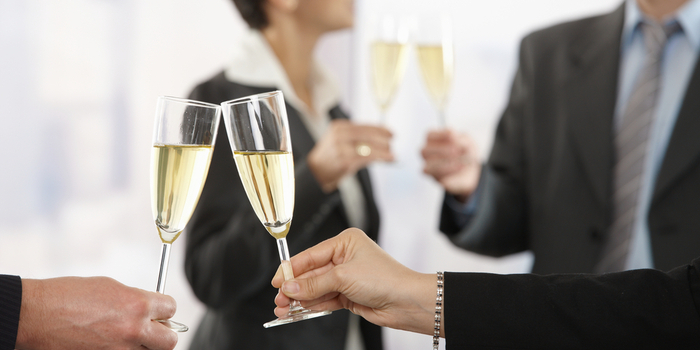 We are delighted to announce that our director, Paula Steele, follows up her silver Lifetime Achievement Award at the Citywealth Magic Circle Awards by being selected as a judge for the 2023 ceremony.
It follows a whole host of achievements and accolades for Paula, who has consistently delivered success for John Lamb Hill Oldridge over the last 44 years.
Not to be outdone, our advisory broker Holly Hill, has been shortlisted for the 2022 Future Leaders Awards in the Financial Advisory Individual of the Year category.
Members of the team have also been very vocal in the press, sharing our ideas and solutions with the financial community.
Lastly, our firm is also among the frontrunners for this year's Outstanding Specialist Intermediary at the COVER Magazine 2022 Excellence Awards.
Read on to learn more about the awards, our team's thoughts, and how we've been working towards a bright future.
More about the Magic Circle Awards and Paula's involvement
As mentioned in our previous update, the Magic Circle Awards are a keystone of quality for financial services.
The awards have been the leading accolade for the wealth management sector for the last 17 years and have recognised some of the country's leading firms and individuals.
Typically attended by more than 400 professionals from over 140 financial firms — representing the best from fields such as tax advisers and investment managers to solicitors and trust organisations — the awards are a convergence of professional excellence.
After Paula's success at the 2022 awards, where she was honoured with a Lifetime Achievement Award, she has been invited back to the 2023 ceremony in the distinguished position as a judge on the awards panel.
As mentioned in our previous update, Paula has been with the John Lamb business for 44 years, having been a business owner in the financial services sector since 1978. She was also a founding shareholder in investment business, Collidr, which manages client assets to the tune of £5 billion.
She is a widely recognised industry expert in the ultra and high net worth markets, and her selection as a judge for the 2023 Magic Circle awards further underlines this status.
Paula is among a group of judges representing the premium tier of private wealth advisers, which continues to cement John Lamb Hill Oldridge's place at the top table.
Holly Hill is blazing a trail into the future
Holly is an exceptionally talented member of the John Lamb Hill Oldridge team. Her focus is on advising our landed estate clients and resolving the issues that arise when placing significant life cover policies.
She is a specialist in inheritance tax planning and regularly works with insurance providers to encourage more sustainable investing.
Earlier this year, it was announced that Holly had been shortlisted for Financial Advisory Individual of the Year in the 2022 Citywealth Future Leaders Awards.
The awards, now in their seventh year, champion young professionals in the wealth sector and put the spotlight on these future industry leaders. Shortlisted talent must showcase the awards' philosophy of excelling at work while making important contributions to society.
Ken Maxwell and Jonathan Morris give John Lamb Hill Oldridge a voice in the press
Ken, one of our directors, recently spoke about the importance of networking with Citywealth magazine.
As Ken put it, networking has become crucial to establishing long-term relationships that can benefit all parties involved and brings with it a range of benefits for both the individual and their respective company.
Ken said: "We feel very strongly that it is important for rising advisers to develop networking skills and make friends within the industry that they will have for the rest of their working lives. Although we work with a number of firms, there are several more that we would like to meet and feel that we could assist their clients in the same way, adding value to the overall advice process".
Ken added that networking can solve some of the biggest challenges facing companies. One example is recruitment, where a pool of talented advisers can be sourced through individual links or beneficial relationships between firms.
In addition, Jonathan Morris, one of our brokers, recently wrote an article that was published in the Month – a magazine tailored for members of the Private Client Global Elite Directory or lawyers who advise specifically UHNW clients. It features interviews and insights from its members.
Jonathan delved into the potential IHT issues facing clients with high value art and luxury items as part of their estate and offers potential solutions.
The firm is a frontrunner for Outstanding Specialist Intermediary at the 2022 Excellence Awards
COVER magazine celebrates the leading firms and intermediaries within the protection, life and health insurance industry with its annual COVER Excellence Awards.
We are proud to announce that John Lamb Hill Oldridge has been shortlisted in the Outstanding Specialist Intermediary category at the 2022 ceremony.
The awards are entering their 25th year and honour achievements across 30 different categories.
As an award that focuses on one of our firms' specialisations, we are honoured to be shortlisted among such high-quality peers and are looking forward to the ceremony on 1st November 2022.
Get in touch
If you have clients who would benefit from high-quality advice on their protection requirements, or you'd like to explore how to work more closely with us, please get in touch.
Email [email protected] or call us on 020 7633 2222.
Other Insights
Slavica Smith
"It is important that advisers can approach the whole market" Hazardous pursuits encompass a broad range of high-intensity activities that often involve elements of speed, height, and exposure to challenging environments. Many of these pursuits [...]
Slavica Smith
Research suggests that confusion around life insurance is one of the reasons fewer millennials are buying policies compared to previous generations. Long-winded questionnaires and the possibility of medical screenings add to the complexity. It is [...]
Slavica Smith
At the end of their lives, your clients are likely to want to bestow a significant amount of their wealth and assets to their family. If they have accrued a sizeable estate, their beneficiaries might [...]