Holly and Jonathan promoted to Senior Associate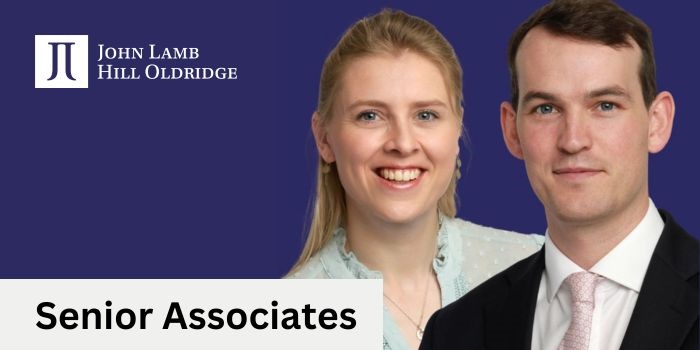 We are delighted to announce that our Brokers, Jonathan Morris DipPFS and Holly Hill DipPFS Hill, have been promoted to Senior Associate.
This is in recognition of their significant and sustained contribution to the firm and is a mark of respect which John Lamb Hill Oldridge holds for them.
Our thanks to Jonathan and Holly for their hard work and commitment to the business, and our best wishes for a long and successful future with us.
_____
John Lamb Hill Oldridge | The UK's Foremost Specialist Protection Adviser
Other Insights
Slavica Smith
"It is important that advisers can approach the whole market" Hazardous pursuits encompass a broad range of high-intensity activities that often involve elements of speed, height, and exposure to challenging environments. Many of these pursuits [...]
Slavica Smith
Research suggests that confusion around life insurance is one of the reasons fewer millennials are buying policies compared to previous generations. Long-winded questionnaires and the possibility of medical screenings add to the complexity. It is [...]
Slavica Smith
At the end of their lives, your clients are likely to want to bestow a significant amount of their wealth and assets to their family. If they have accrued a sizeable estate, their beneficiaries might [...]