Holly Hill shortlisted for prestigious award, and more in your latest update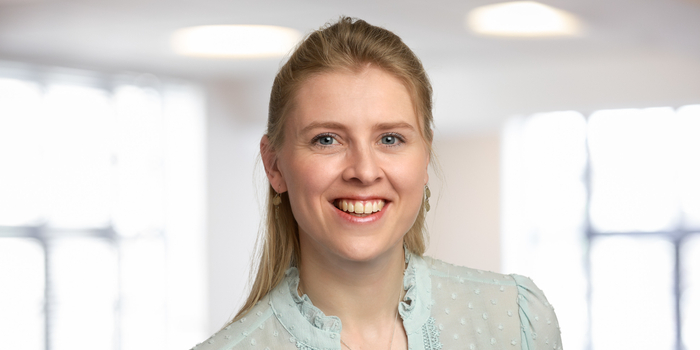 Professional accolades are a great way of showcasing to our clients the level of professionalism and expertise we bring to our work — and the recognition it has received from the wider industry.
The past 12 months has seen our team continue to deliver success on the awards front. Previously, you read about the Magic Circle Awards and our recent nominations. 
This month, we can proudly report the outcome as well as how one of our brokers, Holly Hill, has been shortlisted for another important award.
Holly Hill has been nominated for the Citywealth 2023 Future Leader Awards
The Future Leader Awards champion young professionals in the wealth sector and highlight the leaders under the age of 40 that are expected to help shape the industry of today and tomorrow.
Last year, Holly Hill took home bronze in the Financial Advisory Individual of the Year category at the 2022 Citywealth Future Leader Awards. This year, Holly has again been shortlisted, this time in the Private Investment/Family Office/UHNW services Individual of the Year category.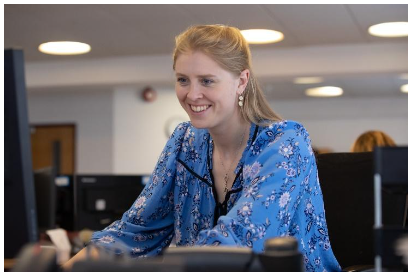 Now in its ninth year, the contest looks to support future leaders who not only excel at work but also make an important contribution to society. Holly's second nomination is a fantastic achievement and testament to her skill and expertise.
Entries are assessed on a range of criteria including:
A testimonial from their workplace direct supervisor

Achievements in their job role in the past year

Any Corporate Social Responsibility (CSR) projects they've been involved in

Promotions or qualifications they've attained in the last year.
Following the submissions process, the awards are then judged by a panel of professionals in the private wealth management sector. 
Their votes count for 90% of the final outcome, while 10% is made up of online voting.
Please support Holly in her efforts by following the link and casting a vote for her to win.
John Lamb Hill Oldridge has won the Magic Circle UHNW Private Client Services of the Year award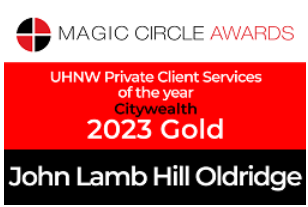 We're delighted to announce that John Lamb Hill Oldridge has won gold in the UHNW Private Client Services of the Year award for the second year in a row.
Two of our directors, Alex Gibson-Watt and Ken Maxwell, attended the 2023 Citywealth Magic Circle Awards ceremony in London in May.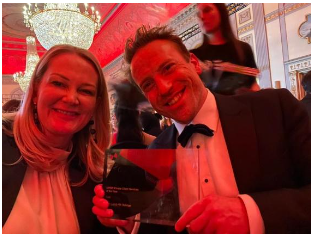 These prestigious awards, which recognise talent and achievements within the private wealth sector, have been running for 18 years.
The ceremony is attended by more than 400 professionals from across more than 140 organisations including leading law firms, trust companies, family offices, tax advisers, and investment managers.
We'd like to relay a huge thanks to the judges at Citywealth — and anyone who supported our nomination with votes online — for recognising and rewarding our success.
Recognising success within the team with some key promotions
We are delighted to announce that two of our brokers, Jonathan Morris (DipPFS) and Holly Hill (DipPFS) have been promoted to senior associate at John Lamb Hill Oldridge.
This is in recognition of their significant and sustained contributions to the firm and demonstrates the level of respect that John Lamb Hill Oldridge holds for them.
Their dedication to their roles is a sign of the exemplary level of service your clients can expect from them and other key members of the team.
We'd like to extend our thanks to Jonathan and Holly for their hard work and commitment to the business, as well as our best wishes for a long and successful future with us.
Other Insights
Slavica Smith
"It is important that advisers can approach the whole market" Hazardous pursuits encompass a broad range of high-intensity activities that often involve elements of speed, height, and exposure to challenging environments. Many of these pursuits [...]
Slavica Smith
Research suggests that confusion around life insurance is one of the reasons fewer millennials are buying policies compared to previous generations. Long-winded questionnaires and the possibility of medical screenings add to the complexity. It is [...]
Slavica Smith
At the end of their lives, your clients are likely to want to bestow a significant amount of their wealth and assets to their family. If they have accrued a sizeable estate, their beneficiaries might [...]